Cruise port Galveston, Texas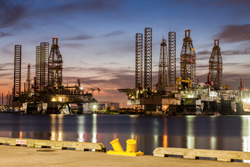 The now-trendy resort town of Galveston is located on a barrier island just two miles off the coast of Texas in the Gulf of Mexico. The Port of Galveston is the busiest cruise port in Texas. Hundreds of thousands of passengers sail from the port every year, and the world's largest cruise lines including Carnival, Disney and Royal Caribbean offer cruises aboard a wide variety of ships. With major cruise lines offering multiple Caribbean cruises from Galveston, many vacationers enjoy excursions on Galveston Island before or after their voyage.
Cruising from Galveston
While most cruises from Galveston head to the western Caribbean for exotic ports of call in Mexico, Honduras, Belize, and Jamaica, you can cruise all the way to Europe from Galveston. And with each passing year, cruising from the Glaveston island becomes even better. It has transformed itself into a world-class cruising point, much to the enjoyment of the millions living within a few hours drive to the port.
Galveston Island tourist information Galveston is consistently ranked as the top tourist destination in all of Texas. Although Galveston is best known for its cruise port, there is much more to the island than just a spot to embark on[…]
Embarkation in Galveston Cruise Port Located on Galveston Island in Galveston Bay, the port is within easy walking distance of both the island's historic downtown and The Strand. From Galveston, passengers can board cruises to the Eastern and Western Caribbean[…]
Galveston Port Parking Information The Port of Galveston lots are the only parking lots recognized by the Royal Caribbean, Carnival Cruise Line and Disney Cruise Line, and the only official lots serving the cruise ships. They are currently identified as[…]