5-day Holiday cruise to Cozumel & Progreso with Disney Cruises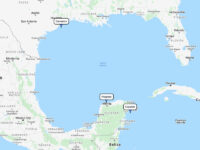 Cruising from: Galveston, Texas;
Departure Date: December 18, 2022;
Duration: 5-day cruise;
Cruise Line: Disney Cruises;
Ship: Disney Magic;
Ports of Call: Galveston, Progreso, Cozumel, Galveston;
Enjoy magnificent scenery and unique experiences on this Western Caribbean cruise with Disney Magic
Day 0

Day 1 – At Sea cruising
With so much to see and do aboard the Disney Magic, be sure to set your sights on some of these must-see experiences designed to stir your family's imagination and create memories to last a lifetime.
Day 2

Day 3

Day 4 – At Sea cruising
Whether it's a cozy private retreat or an extravagantly appointed suite, Disney Magic staterooms are tailored for families, featuring innovative comforts and modern features you won't find anywhere else.
Day 5

---
Western Caribbean cruises from Galveston are fantastic ways to explore magical islands, beautiful beaches, crystal clear waters, fantastic food, among other things. Enjoy magnificent scenery and unique experiences on this round-trip Western Caribbean mini cruise out of Galveston, Texas to Cozumel and Progreso with Disney Cruise Line. Disney Magic leaving Galveston, Texas for 5 nights from December 18, 2022.