6-day mini cruise to Cozumel, Costa Maya & Mahogany Bay with Carnival Cruises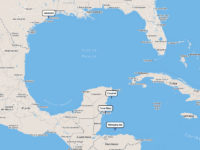 Cruising from: Galveston, Texas;
Departure Date: February 18, 2024;
Duration: 6-day cruise;
Cruise Line: Carnival Cruise Line;
Cruise Ship: Carnival Dream;
Ports of Call: Galveston, Costa Maya, Mahogany Bay, Cozumel, Galveston;
Enjoy magnificent scenery and unique experiences on this Western Caribbean cruis with Carnval Dream
Day 0

Day 1 – At Sea cruising
Experience the relaxed ambience onboard Carnival Dream attentive service from a friendly staff that knows what hospitality means, you'll find your Carnival ship truly is your home away from home.
Day 2

Day 3

Day 4

Day 5 – At Sea cruising
There are plenty of daily activities on board Carnival Dream to keep you busy. Carnival Dream has everything a discerning cruiser could want, bars, sports venues and shops.
Day 6

---
Enjoy magnificent scenery and unique experiences on this Western Caribbean Cruise from Galveston, Texas to Costa Maya, Mahogany Bay and Cozumel with Carnival Dream from Carnival Cruise Line. Carnival Dream leaving Galveston, Texas for 6 nights from February 18, 2024.