6-day mini cruise Belize & Costa Maya, Cozumel with Carnival Cruises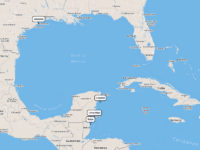 Cruising from: Galveston, Texas;
Departure Date: June 11, 2023;
Duration: 6-day cruise;
Cruise Line: Carnival Cruise Line;
Cruise Ship: Carnival Dream;
Ports of Call: Galveston, Costa Maya, Belize, Cozumel, Galveston;
Enjoy magnificent scenery and unique experiences on this Western Caribbean cruis with Carnval Cruise Line
Day 0

Day 1 – At Sea cruising
Cruising aboard Carnival Cruise Line elevates fun at sea to an art form. Carnival Dream demonstrates a true mastery of the craft with an onboard collage of fun entertainment for you to enjoy.
Day 2

Day 3

Day 4

Day 5 – At Sea cruising
Discover exciting new entertainment offerings – lively music, stunning choreography, and beautiful venues that make Carnival Dream' onboard entertainment among the best at sea.
Day 6

---
Western Caribbean cruises are fantastic ways to explore magical islands, beautiful beaches, crystal clear waters, fantastic food, among other things. Enjoy magnificent scenery and unique experiences on this Western Caribbean Cruise from Galveston, Texas to Cozumel and Costa Maya, Mexico and Belize with Carnival Dream from Carnival Cruise Line. Carnival Dream leaving Galveston, Texas for 6 nights from June 11, 2023.