4-day Western Caribbean mini cruise to Cozumel, Mexico on board Carnival Dream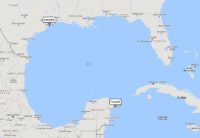 Cruising from: Galveston, Texas;
Departure Date: October 8, 2020;
Duration: 4 day cruise;
Cruise Line: Carnival Cruise Line;
Cruise Ship: Carnival Dream;
Ports of Call: Galveston, Texas; Cozumel, Mexico; Galveston, Texas;
Enjoy magnificent scenery and unique experiences on this Western Caribbean cruis with Carnval Cruise Line
Day 0

Day 1 – At Sea cruising
Experience the relaxed ambience onboard Carnival Dream attentive service from a friendly staff that knows what hospitality means, you'll find your Carnival ship truly is your home away from home.
Day 2

Day 3 – At Sea cruising
There are plenty of daily activities on board Carnival Dream to keep you busy. Carnival Dream has everything a discerning cruiser could want, bars, sports venues and shops.
Day 4

---
Enjoy magnificent scenery and unique experiences on this Western Caribbean Cruise from Galveston, Texas to Cozumel, Mexico with Carnival Dream from Carnival Cruise Line. Carnival Dream leaving Galveston, Texas for 4 nights from October 8, 2020.